Unique analytics and uncertainty quantification for simulations, testing, and complex systems
SmartUQ 3.3 Now Available!
What is Uncertainty Quantification
This high level overview briefly explains where uncertainty comes from and what uncertainty quantification is.
SmartUQ Feature Walkthrough
This demonstration highlights some of the key features of our software, including DOE generation, emulation, sensitivity analysis, propagation of uncertainty, statistical calibration, and inverse analysis.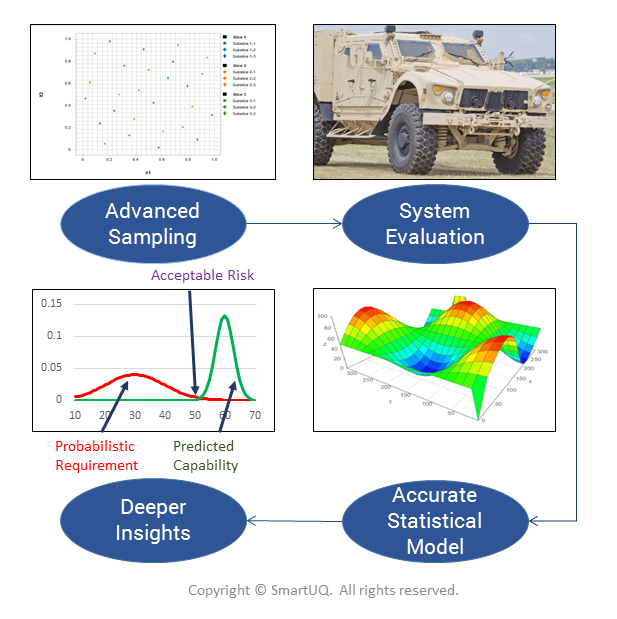 Acceleration with Analytics: Maximize Insights from Limited Data
Time and resources are always limited and sometimes important decisions must be made based on only a handful of data points. SmartUQ can help you get the most information out of the fewest points:
Optimize sampling of new data while making use of existing data.
Create balanced space filling samples while making use of existing data.
Direct sampling to refine data sets only where necessary.
Explore the entire design space through accurate emulation.
Save time and resources by reducing design and testing iterations.
Take Analytics to the Next Level
We provide a wide spectrum of capabilities including:
Design of experiments
Emulation
Statistical calibration
Sensitivity analysis
Propagation of uncertainty
Statistical optimization
Inverse analysis
Take advantage of analytics to gain deeper insights and create better products faster.
Learn More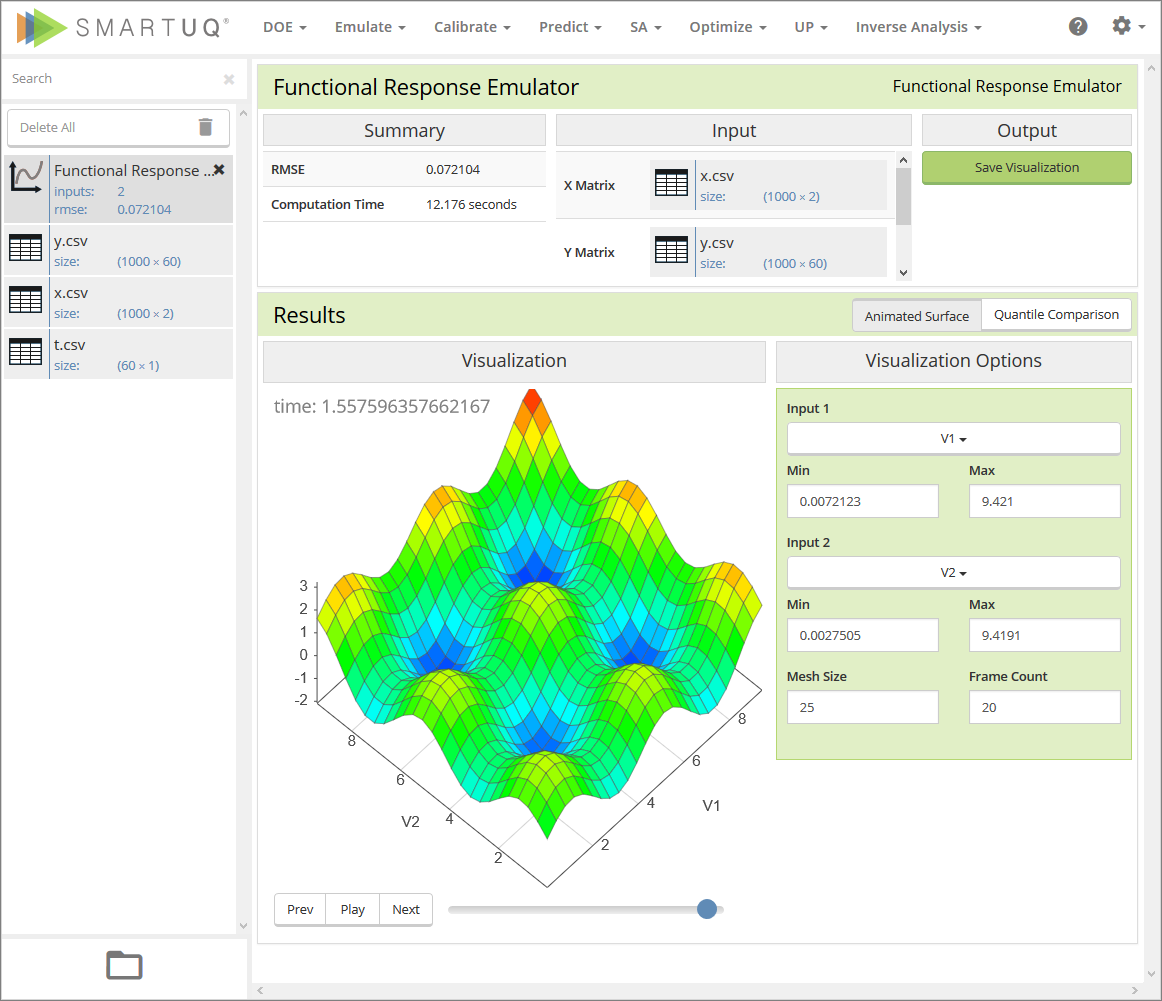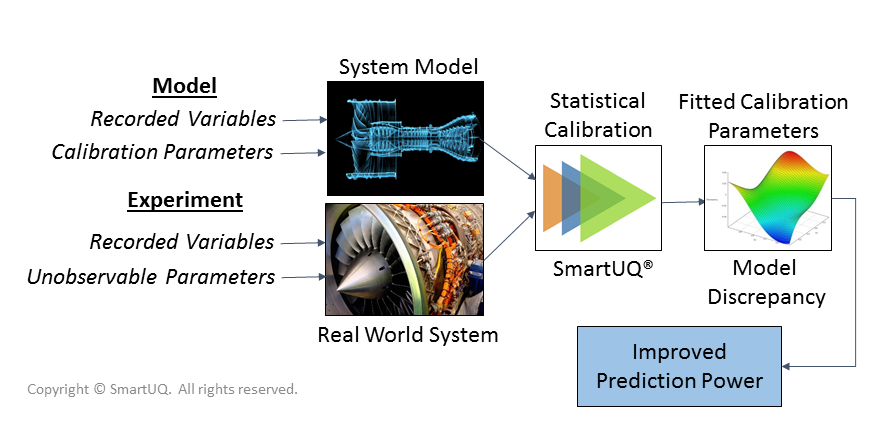 Statistical Calibration: Ground Simulations in Physical Data
Calibration is necessary when building models in order to improve the fidelity or prediction ability of the simulation. SmartUQ features dedicated tools to facilitate model calibration including specialized hybrid design-of-experiments generators and automated statistical calibration. Improve model validation by quickly finding best-fit parameters and confidently assessing model discrepancies.
Learn More
Uncertainty is Everywhere
Uncertainty is part of every system. It arises from measurement accuracies, material properties, use scenarios, modeling approximations, and unknown future events. Uncertainty in model boundary conditions, initial conditions, and parameters makes it harder to answer your most important questions with confidence: Will it meet all the requirements and is it optimal?
Learn More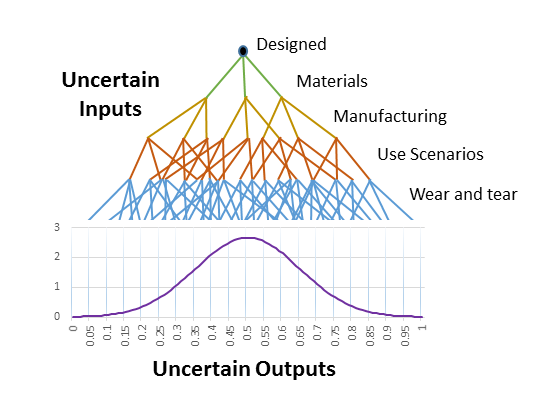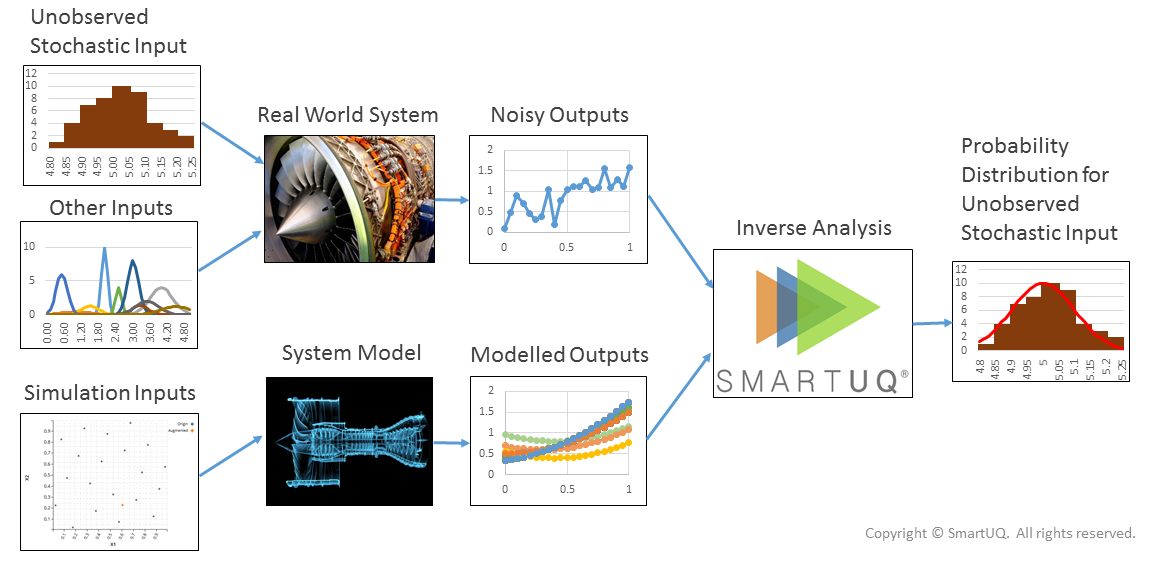 Uncertainty Quantification Solutions
It's easy to quantify and anticipate uncertainty when you have the right tools:
Uncertainty quantification and analytics will shed light on hidden problems, unknown trade offs, and better designs.